Bring Your Aesthetic Goals To Life
"Dr. Sadeghi was everything I wanted in a surgeon—perfectionist, confident, gentle, knowledgeable, accommodating and accessible. He and his amazing staff made the process very easy and comfortable. I would definitely recommend!"
-5 Star Review

Schedule Your FREE Consultation Today!

Targeting and reducing stubborn stomach fat
Increasing muscle mass in the abdomen
Tightening abdominal separation (diastasis recti)
Firming, lifting and shaping the buttocks
Diet and exercise routines don't always pay off the way you want. Not everyone has extra hours in the day to spend working out or meal prepping — and sometimes your best efforts are not enough to deliver the strong, toned body you are imagining for yourself. If your fitness goals include defined abs or sculpted glutes but your crunches and squats don't seem to be helping, EMSCULPT might be right for you. EMSCULPT is a new noninvasive body contouring treatment that's FDA-cleared for:
Are You Frustrated With Your Workout?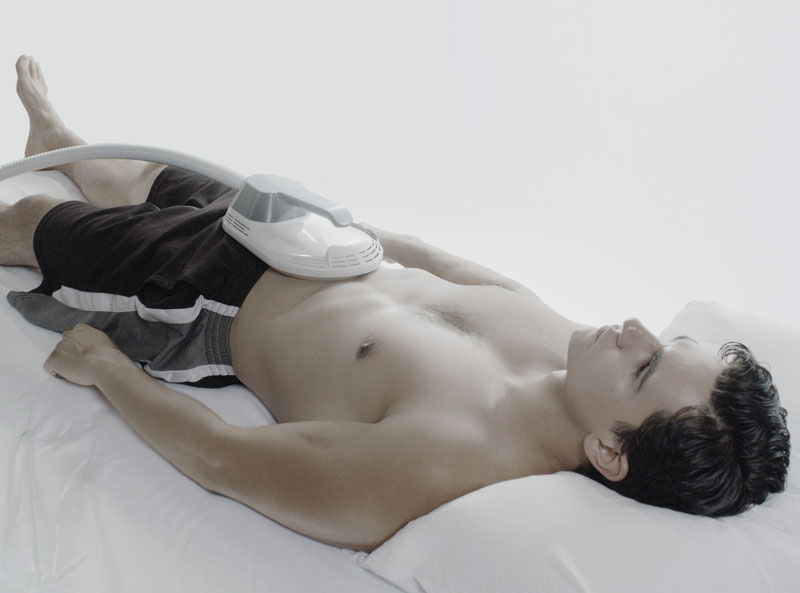 Using proprietary technology, EMSCULPT offers something your workouts can't – the ability to target problem areas for an optimal sculpting outcome. High-intensity focused electromagnetic energy, or HIFEM is the secret behind EMSCULPT's success. This energy stimulates natural muscle contractions by the body, but much faster and more intense than you can get from your average workout. The EMSCULPT device produces around 20,000 contractions in each session — which is like performing 20,000 squats or crunches in just 30 minutes.

Dr. Ali Sadeghi is one of New Orleans' premier plastic surgeons, with top credentials and years of experience performing body shaping surgeries and procedures. His expertise and artistic eye deliver beautiful, balanced results that leave our patients feeling satisfied, confident and proud of their bodies. Whether you are seeking a surgical solution for your cosmetic needs, a simple anti-aging injection or a non-invasive body sculpting option, the Sadeghi Center for Plastic Surgery offers a high-quality solution.
An Expertly Crafted Cosmetic Experience
Contact us today to schedule your consultation in Uptown New Orleans.

Why Clients Love EMSCULPT
With a 96% patient satisfaction rate, EMSCULPT is proven to get the results that clients want. Schedule your consultation at the Sadeghi Center for Plastic Surgery today.
The only non-invasive option for burning fat and building muscle

FDA-cleared for treating two common problem areas (abdomen and buttocks)

Get visible results with just four 30-minute treatment sessions

Treats both men and women

No thermal energy, radiation and ionization

Non-surgical approach means no recovery time
Are You Frustrated By Stubborn Fat And Body Concerns?
EMSCULPT uses specialized high-intensity focused electromagnetic (HIFEM) technology that triggers intense muscle contractions in your abs and/or buttocks. These contractions are stronger and faster than those produced during a regular workout and target muscles that are often tough to build. EMSCULPT treatments consist of four, 30-minute sessions, usually scheduled two to three days apart. There is no downtime or recovery necessary, so you can pick up your day right where you left off after each appointment.
Ready to learn more about EMSCULPT and our other body contouring options in New Orleans? Contact the Sadeghi Center for Plastic Surgery today — call us to schedule your consultation.
3434 PRYTANIA ST. #420
NEW ORLEANS, LA 70115